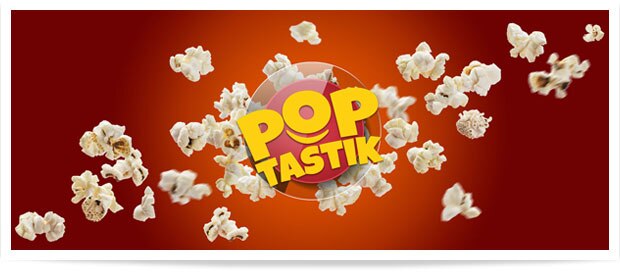 PopTastik - Popcorn
The PopTastik Popcorn brand is a subsidiary of Sephra, offering premium quality seasoned Popcorn in unique, cinema style, resealable cardboard Popcorn Tubs to the retail sector, available in traditional Sweet, Salted and Sweet & Salty varieties. A custom design packaging service is available to help meet your business requirements. Our unique recyclable cardboard Tubs are perfect for the home cinema experience, or simply eating on the go, and come with a resealable lid to keep the Popcorn fresh for days after opening. In generous sharing sized portions PopTastik Popcorn Tubs offer a great tasting, great value snacking experience with a size and flavour to suit every occasion. Available in major retailers, convenience stores and independent cinemas across the UK, you shouldn't have to pop far to get your hands on this PopTastik snack.
Not only can PopTastik create the personal design of your Popcorn Tubs but we have a range of Popcorn Tub sizes, complete with fresh seal Lids, to suit your business needs too.
Choose from 1ltr, 1.4ltr, 1.9ltr, 2.5ltr and 3.8ltr.
Make your business go POP!
Website: http://www.poptastik.co.uk
---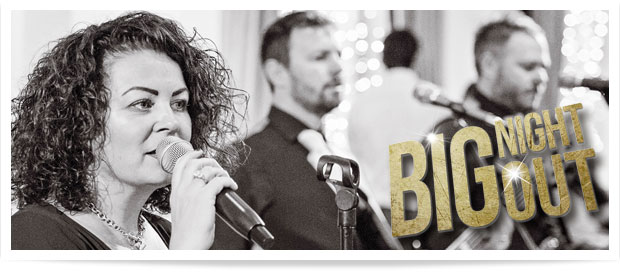 Big Night Out - Wedding & Function Band
Looking for a top-class band for your Wedding or Civil Partnership? Big Night Out are highly regarded as one of Scotland's best Wedding & Function bands. A 5-piece live band with both male & female vocalists who specialise in providing entertainment for Weddings, Corporate Events, Private Functions and Party Nights. Big Night Out cover the best party songs from the last six decades. Their live repertoire includes all styles of music including songs from the 60's, 70's, 80's, 90's, 00's and the latest chart hits. Big Night Out also offer a range of Scottish Ceilidh dance music, performed and called by the band.
Choose Big Night Out when you require a top-class live band for your Company Dance, Charity Dinner or Awards Ceremony. Since starting out Big Night Out have performed at more than 1000 Weddings, Corporate Functions, Charity Nights, Christmas and Birthday Parties in Fife, Edinburgh, Dundee, Stirling, Perth, Glasgow... in fact Big Night Out have performed pretty much all over Scotland.
Big Night Out are available for Weddings, Parties & Corporate Events and recommended by a number of high quality hotels & venues across Scotland.
Website: http://www.bignightoutband.co.uk
---
Sephra Special Offer
Sephra are offering great deals on bulk orders of our wide range of Chocolate & other Consumable items.
Read More
---
---