Sephra - Relocation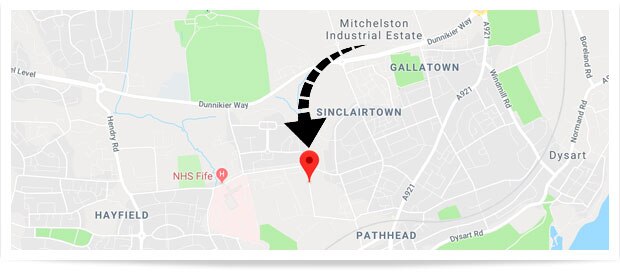 Bigger, Better, Faster, Stronger!
On Monday 18th March 2019 Sephra moved to new premises.
The new address is Sephra House, Denburn Road, Kirkcaldy KY1 2BJ.
After months of negotiation and deliberation, the ink has dried and we're delighted to announce that Sephra Europe Ltd is now the sole owner of Sephra. This acquisition offers the business an opportunity to expand globally and create a wider network of distribution, making the fantastic brand of Sephra available to more customers around the world.
This opportunity came at the perfect time for Sephra Europe Ltd as we had already planned to move to our new larger purpose built premises early in 2019.
This is an exciting chapter for Sephra, in addition to our increasing sales and distributor base, we are now the single point of contact for all distributors and customers around the world. This will not only enhance the level of operational efficiencies, service and support already offered, but consolidate future product development.
We're looking forward to getting to know our new customers and providing them with the same service, commitment, and expertise that our current customers have come to know and love.
---
Sephra House
Office Space: 3500 sq ft
Warehouse Space: 10000 sq. ft
Increasing the warehouse space has allowed Sephra to consolidate all our stock items in one centralised area giving us faster access and helping to fulfil your orders in the same timely manner you have been accustomed to.
A fantastic new training facility has been added to Sephra House inviting clients and distributors to visit and learn how to maximise their investment and also to discover how to create attractive cooking styles and techniques. The training facilities will also be used to generate online video tutorials on products and consumables.
---
What does business growth mean for Sephra?
We have consistently grown as a company and are now at the point where we have outgrown our premises that has been our home since 2008. We are very excited about the opportunities that await us as we consolidate our warehousing and invest in new resources.
Our new home at Sephra House will provide us the following:
Greater warehousing space allowing us to expand our range and increase our stock holding. This means we will be able to provide more comprehensive business solutions and reduce lead times.
More office space in which we can grow the team, aiming to reduce response times, improve efficiencies and work more closely than ever with our customer base and distribution network alike.
Dedicated commercial training kitchen to provide more complete distributor product training and welcome more interactive customer demonstrations and offer full pre and post sales training courses.
Improved on-site showroom for enhanced customer shop sale experience, including more equipment to browse and a more efficient purchasing process.
Call us on +44 (0)1592 656 737 for further information.