Sephra - About Us
The World's Most Trusted Name in Chocolate Fountains
Sephra are the most recognised and trusted name in Commercial Chocolate Fondue Fountains, Waffle Bakers, Crepe Makers, Popcorn and Donut Equipment and Ingredients throughout the world. As pioneers in the chocolate fountain industry, we have dedicated ourselves to creating the highest quality, easiest to use, longest lasting chocolate fountains at the most affordable price. We know our customers need professional fountains they can depend on, which is why we proudly offer the best chocolate fountain warranty in the industry.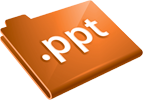 Sephra Product Presentation
Download the latest
PowerPoint Presentation
featuring a selection of highlighted products from Sephra. Please note that the
PowerPoint Presentation
file size is 44.6MB.
International Sales
Sephra offer a complete end to end consultative sales experience on the entire range of Sephra Fountains, Waffle, Crêpe and Donut Machines, Popcorn Machines including the innovative Self-Serve Popcorn Machine, Candy Floss Machines, Chocolate and associated products. Both directly and through our network of distributors throughout South America, North America, Europe, Russia, Middle East and Africa, Oceana and Asia. From our world head office in the Scotland, UK our extensive transport partners enable us to get goods to our customers in as little as 24 hours.
International Service
Our UK based Service Centre is the direct International source of authorised parts and service for 230/240v Sephra products. Whether as part of a routine service, chargeable repair or under warranty repair, our Sephra trained engineers will ensure that your fountain is kept in first class working order for many years.
International Support
With an unparalleled level of experience in this industry we pride ourselves on our high standards of both pre and post sales support. Whether it is advice during the early stages of establishing your business or supporting you as it grows, we are on hand every step of the way.
Our aim is to make every customer experience exceptional.
Sephra
---
Sephra Europe Ltd has been approved by SALSA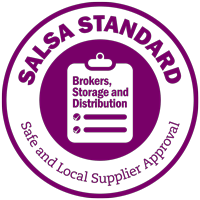 Written by experienced food safety experts, SALSA is a robust and effective food safety certification scheme which is appropriate for smaller food producers and suppliers.
Approved suppliers can demonstrate that they operate to standards that are recognised and accepted across the industry and exceed the minimum standards expected by enforcement authorities.
SALSA approval is only granted to suppliers who are able to demonstrate to an auditor that they are able to produce and supply safe and legal food and are committed to continually meeting the requirements of the SALSA standard.
SALSA is a non-profit making joint venture founded by the four main trade associations representing the UK Food Chain featured on the right. The Institute of Food Science and Technology operate the scheme throughout the UK. All of these bodies make up the independently chaired Governance Committee which oversee the SALSA scheme.
View Sephra's SALSA Certificate.
---
Sephra Win 2015 Export Achievement of the Year
The Fife Business Awards Dinner and Awards ceremony took place on Thursday 19th March 2015 at Rothes Hall and the category winners were revealed in front of over 300 guests.
The event, hosted by Fred MacAulay, was once again a grand celebration of Fife's diverse and successful business community with the variety of entrants showcasing the area's broad range of business prowess.
The awards attracted an extremely high quality of entries with thirty three companies from across the region shortlisted by the judging panels. The panels were made up of experts from within the Fife business community who then received presentations from each shortlisted business before deciding upon the winners.
The 11 category winners were also joined by Score Europe who were awarded the Outstanding Business Achievement award.
Stephen Doran, Chairman of the Fife Economy Partnership, said:
"We were overwhelmed by the response to the awards with a record number of entries. The judges had a tough task selecting winners for each of the eleven categories, but what this shows is that Fife has much to be proud of, with so many businesses each playing an important role in the local economy."
Fife Chamber of Commerce President John Silcock said:
"I would like to congratulate everyone who entered not just the finalists and winners. The Chamber is proud to be associated with such outstanding companies. These awards recognise the range and quality of businesses that we are fortunate to have here in Fife. The event would also not have been possible without the support of our sponsors and I would like to thank them for their commitment to this event and we look forward to seeing you all again at the next Fife Business Awards!".
Delivered on behalf of the Fife Economy Partnership and held every two years the Fife Business Awards provide an opportunity for local businesses to demonstrate excellence and gain widespread recognition for their achievements. The event showcased outstanding examples of how the business community is driving forward the local economy.
Businesses of all sizes and sectors were invited to submit applications to one or more of the following categories: Most Enterprising Start-up Company, Success through Sustainability, Tourism Award, Best Business & Education Partnership, Best Performing Business (under 50 employees), Best Performing Business (over 50 employees), A Workforce for the Future, Excellence in Customer Services, Create in Fife Award, Success Through Innovation and Export Achievement of the Year.
Export Achievement of the Year
This award, Sponsored by Fife Fabrications Ltd, was open to businesses successful in exporting and committed to continued growth in their international business. Entrants showed expertise in planning and managing an export strategy including marketing and the successful development and expansion of their overseas operations. The Finalists were Sephra Europe Ltd, Compugraphics International Ltd and Hannah Whisky Merchants Ltd.